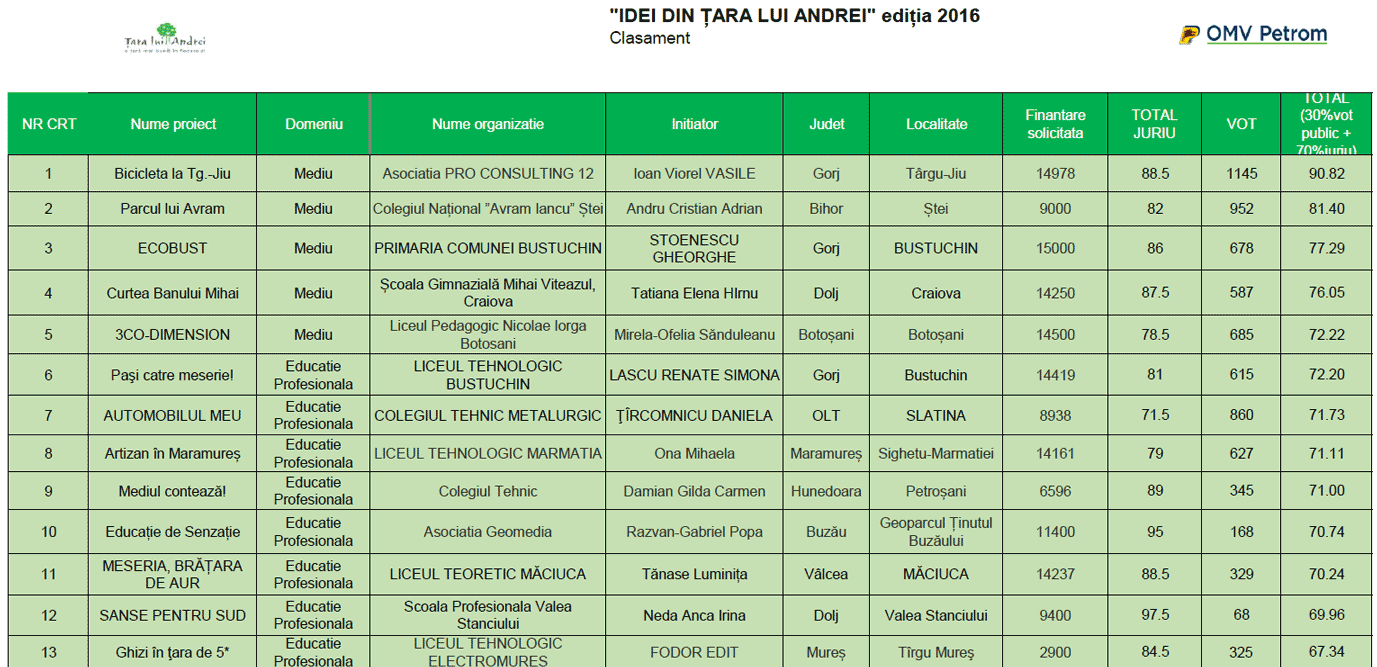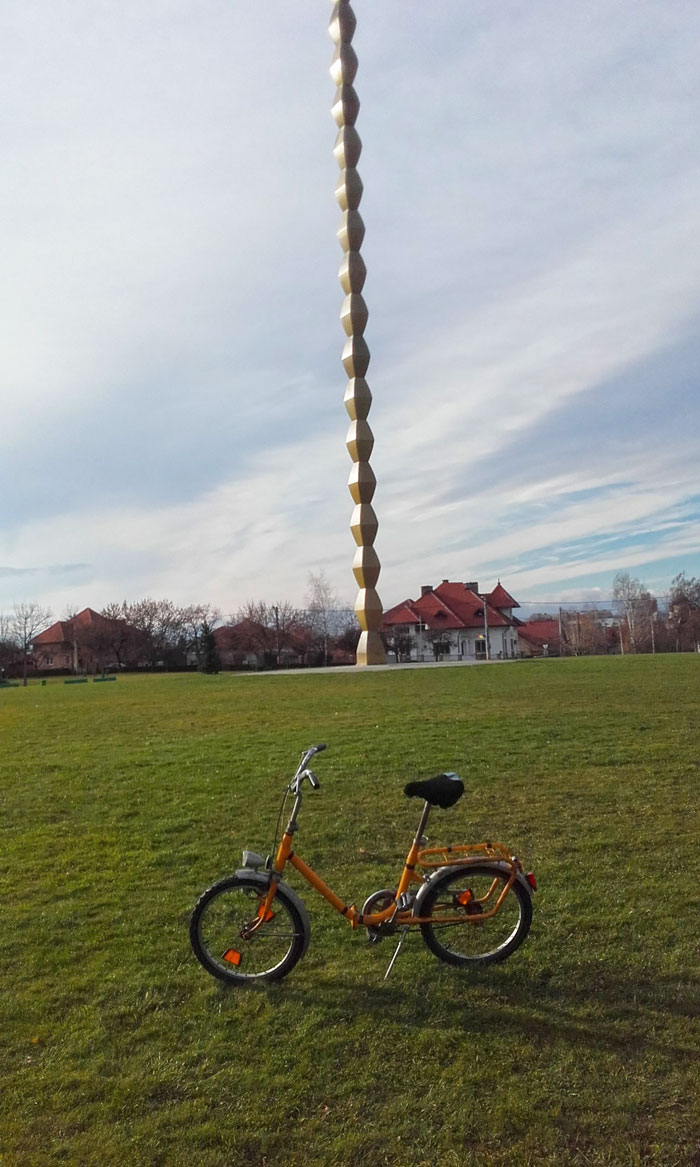 Project contest: "Ideas in Andrei's Country", organizer: OMV PETROM.
The project won the first place (third place, out of four, but the first place in the country!).
Total expenses: 89.900,00 RON.
Sponsorship attributed by OMV PETROM S.A.: 67.400,00 RON.
Own contribution of PRO Consulting 12 Association: 22.500,00 RON.
Project location: Targu-Jiu – the municipality of Gorj County.
The project consists in setting up stations for bicycles renting, thus adding Targu-Jiu on the list of great cities from Romania and most cities from Europe.
The project is the result of an identified need in Targu-Jiu, namely the need to establish stations for bicycles renting, supporting tourists visiting the art works of Constantin Brancusi and have issues with the lack of parking spots on the so-called "Brancusi Axis", where the art works are located. By transposing this need to this project's level, we consider that there will be a change for the better at the level of the whole local community, particularly regarding the reduction of pollution levels.
Mass-media
http://itla.taraluiandrei.ro/upload/files/2016/ITLA%202016_Clasament_site.pdf
http://itla.taraluiandrei.ro/idei-din-tla/proiecte-castigatoare-2016
http://www.radiocraiova.ro/cu-bicicleta-la-targu-jiu-ca-in-marile-capitale-europene/
http://www.igj.ro/actualitate/bicicleta-la-targu-jiu-cel-mai-votat-proiect-orasul-nostru-primeste-15-000-de-euro-pentru-amenajarea-unor-statii-de-biciclete.html
http://www.igj.ro/newsalert/targu-jiu-castigat-15-000-de-euro-pentru-proiectul-bicicleta-la-targu-jiu-este-nevoie-de-piste.html
http://www.pandurul.ro/articol/statii-de-inchirieri-biciclete-la-targu-jiu-ce-obl_85113.html
http://www.tele3.ro/piste-de-biciclete-si-la-targu-jiu/
http://gorjexclusiv.ro/new/primele-statii-de-inchiriere-biciclete-in-targu-jiu/